LiveRooms are virtual and customisable meeting rooms for professional online meetings in video conference.
The virtual room has a responsive design and can be accessed via browser from a custom link. It is possible to set a password to make access to the online meeting private and the graphical interface can be made unique and personal with a customised cover image, logos, background and colours.
The virtual meeting room can accommodate multiple users at the same time and each of them has a set of buttons to be used to manage and configure the users' microphone, video stream and screen sharing. Online meeting participants can also interact through a text chat and exchange documents and files of different formats, so as to make the digital meeting experience even more interactive and professional.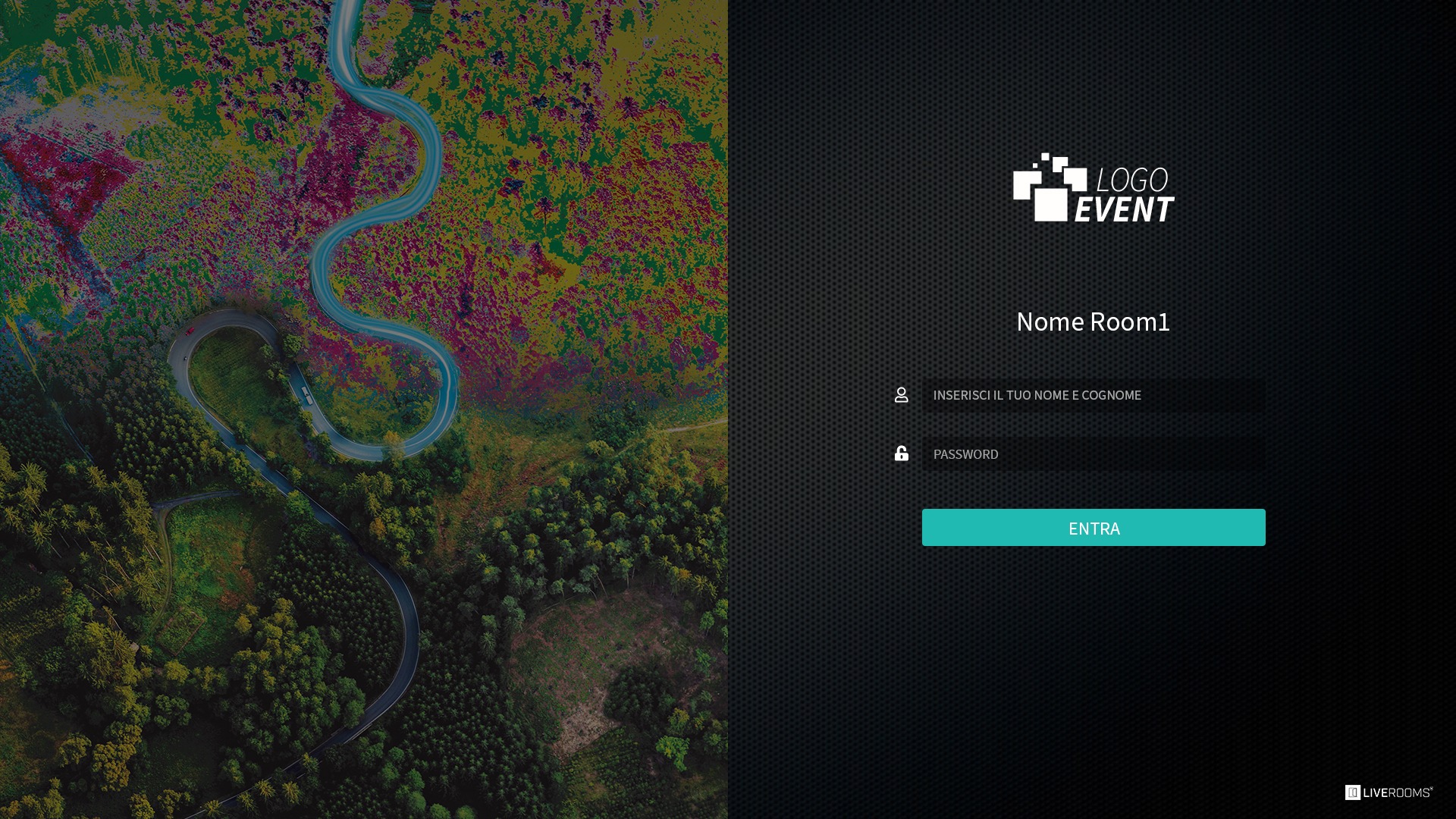 VIRTUAL MEETING ROOMS FEATURES
Customization: Custom link and customisable graphic layout with cover, logo, background image and corporate colours
Simultaneous users: The room can accommodate up to 20 contemporary users, ensuring high quality audio/video connection
Built-in chat: Pop-up chat available to users in the room, for the exchange of text messages and documents (PDF, images, videos…)
Notifications: The entrance of each user in the meeting room is accompanied by a sound signal to inform guests of new participants
VIRTUAL MEETING ROOMS MANAGEMENT
Screen sharing: Ability to share documents and presentations easily and in real time with all participants
Access Protection: Padlock functionality to make the conversation private and prevent access to the meeting room for external users
Room configuration: Each room can be configured with all audio/video devices integrated into or connected to the computer
Real-time Report: Exact count of virtual room usage (in minutes)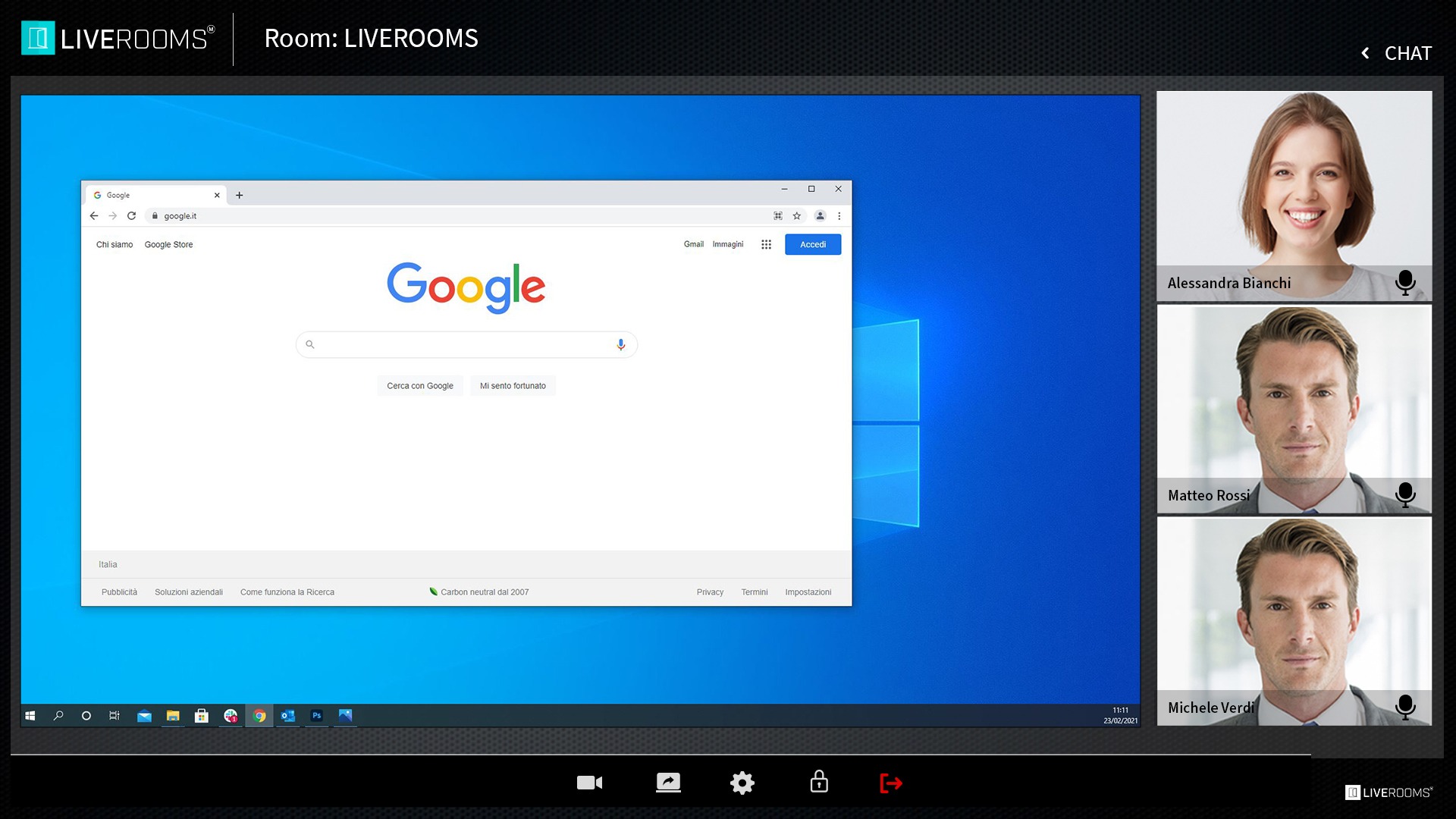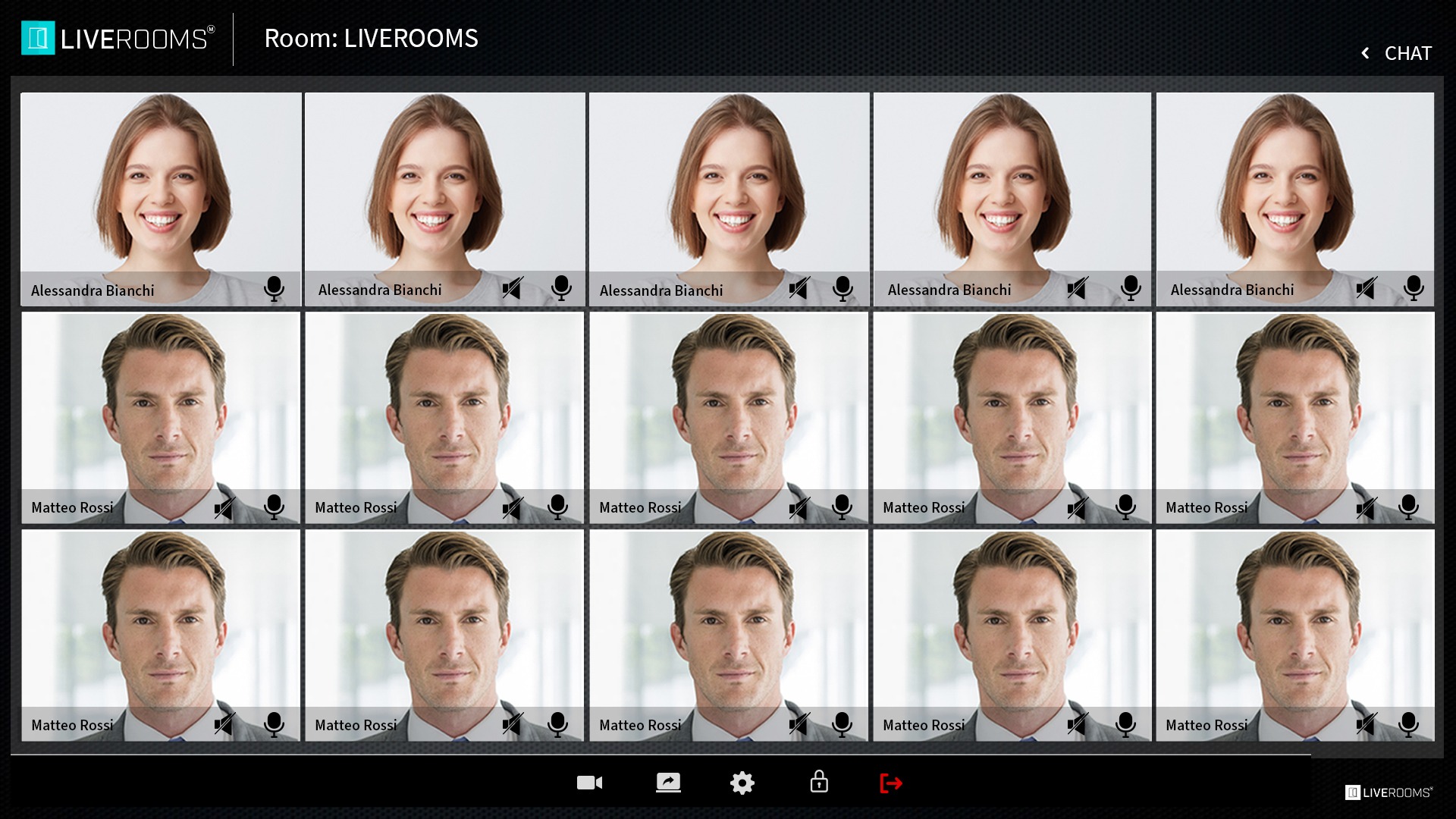 VIRTUAL MEETING ROOMS TECHNOLOGY
Browser access: Online meeting room accessible using the most common browsers (no need for additional downloads or plug-ins)
Multiscreen design: Virtual room developed in responsive HTML5, able to ensure accessibility from any type of device (PC, tablet, smartphone)
Audio/Video Streams: Service delivered through WebRTC technology, which ensures stable real-time audio/video connections worldwide
Security: Access to the room protected by SSL security protocol and firewall