LiveConference is an online platform dedicated to digital live streaming conferences, developed ad hoc, according to the specific requests of the client.
Access to the platform can be done via any web browser (no need to install any applications or plug-ins), in open mode or after registration of participants. The platform hosts a virtual conference room for conference's online streaming, with no restrictions on the number of visitors. It is also complete with specific modules for the presentation of the event program, speakers' biographies, a networking space, event countdown and "Save the date" and "Add to calendar" buttons.
The platform is also provided with streaming direction service, complete with virtual, high visual impact sets, which make the visitors' experience scenic and immersive. During the live conference, participants can interact with the speakers through live reactions buttons, instant polls and textual Q&As (which can also be moderated).
It is also possible to activate customised features such as instant replay areas, sections where to access on-demand content, collection of participation certificates, satisfaction questionnaires and advanced reporting.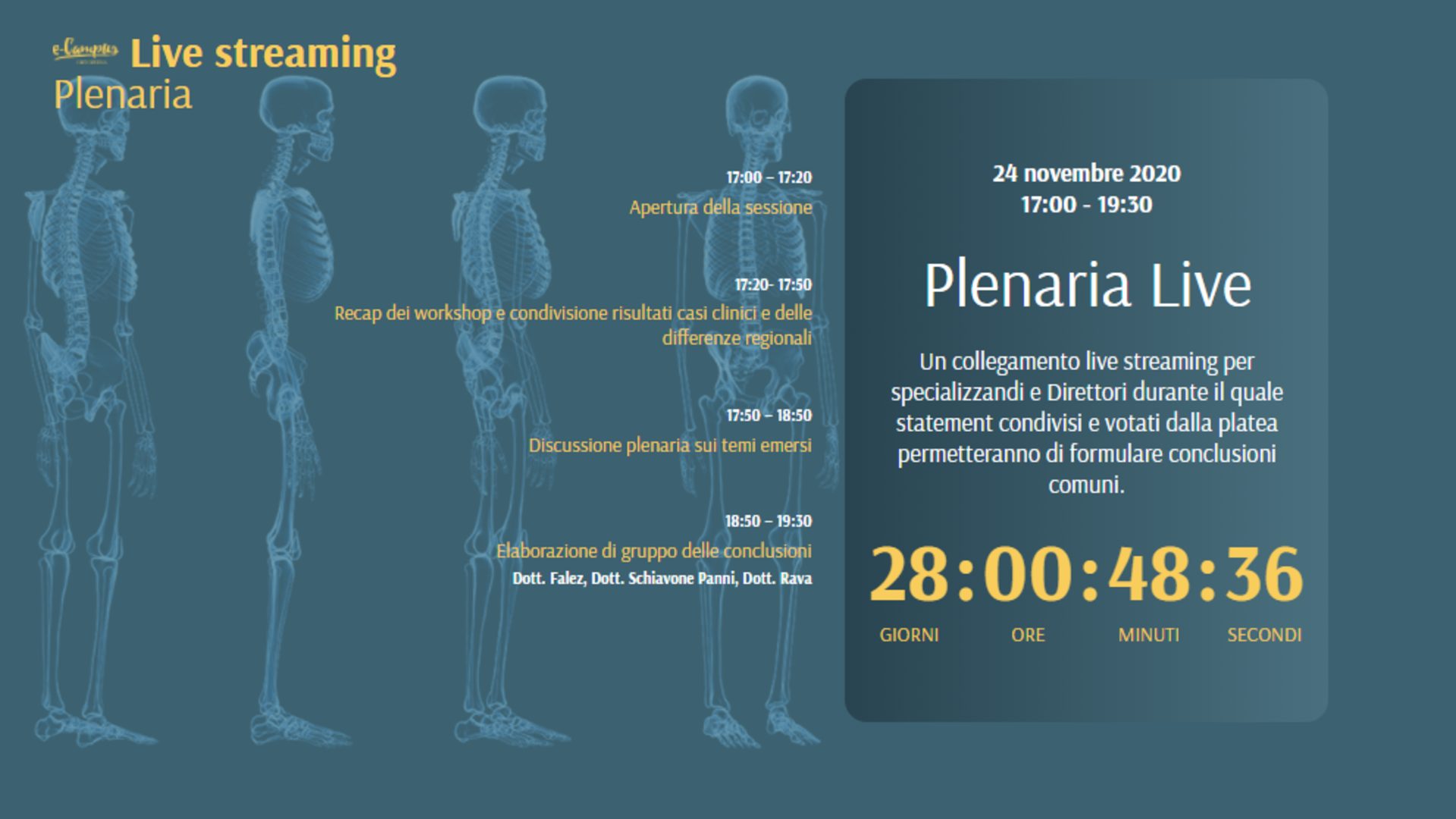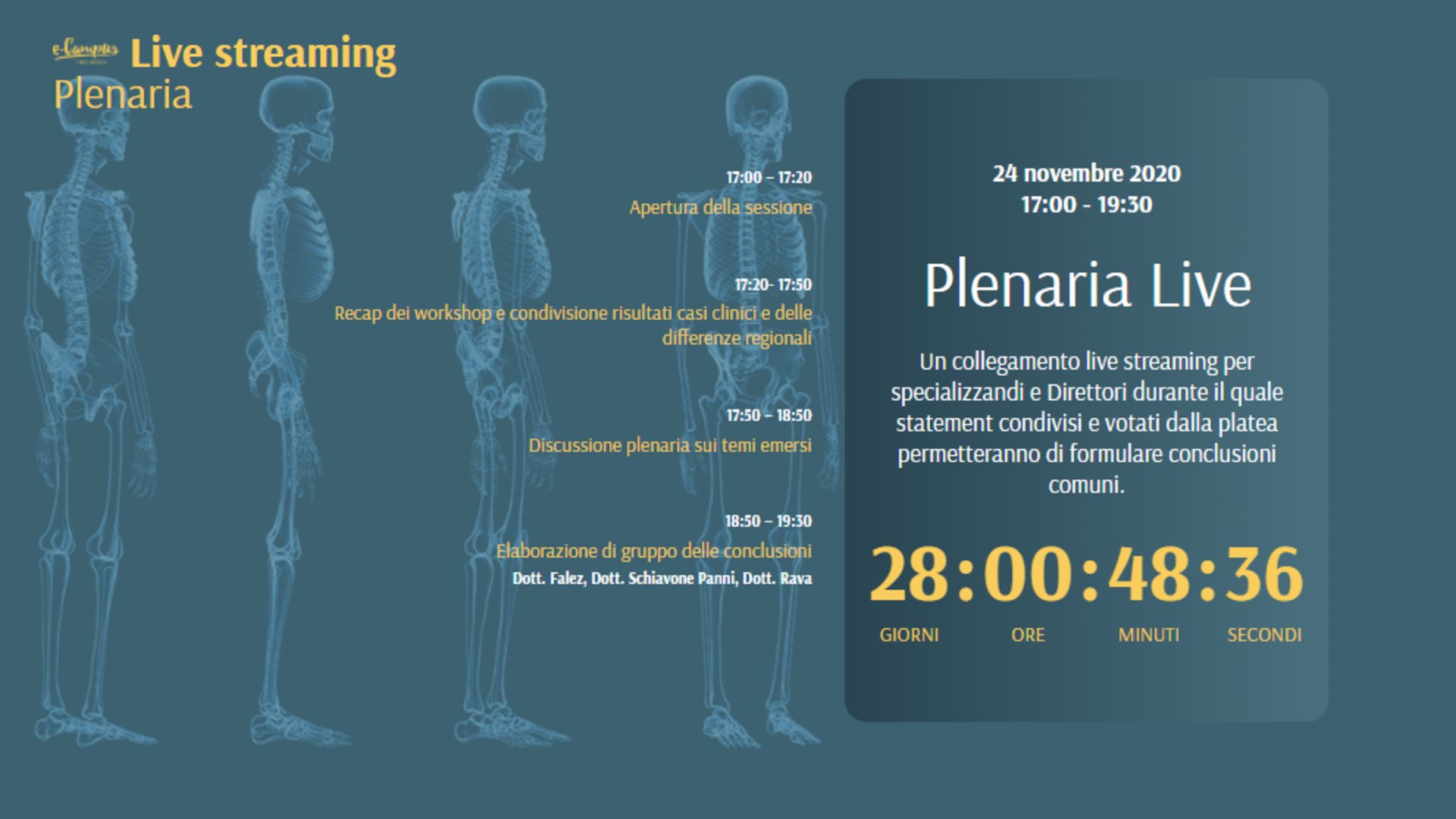 DIGITAL CONFERENCES FEATURES
Integrated experience: Digital Conference hosted within a responsive platform, with content available also after the event
Customisation: High platform's customisation, both in the graphic layout and in the implementation and development of features
Multilingual: Interface translated into the main international languages, able to ensure the usability of the conference by exhibitors and visitors from all over the world
Instant Polls: Integrated management of pre-programmed instant polls during the conference
Q&As moderation: Filtering and moderating of audience's questions during text mode Q&A sessions
Live Reactions: Possibility to express your satisfaction/ approval during the livestream through the use of emoticons
VOD: Possibility of integrated use of an area containing VOD (Video On Demand) contents pre-uploaded by the client
Participation certificates: Possibility to view and download a participation certificate to the conference, after verification of the users' participation
Satisfaction questionnaires: Sending of surveys to users, in order to enquire about their level of satisfaction on the conference
DIGITAL CONFERENCES MANAGEMENT
Dedicated areas: Custom sections for live streaming conference broadcast, pre-event countdown, program, speakers' biographies, extra content, etc.
Agenda management: Ability to manage your agenda via "Save the date" and "Add to calendar" buttons
Real-time replay: Availability of online conference replays within the platform, immediately after its conclusion
Virtual set: Possibility to use customised live streaming backgrounds, also through the use of chroma keying virtual sceneries
Reporting: Possibility to activate an advanced reporting system for user activity tracking
Helpdesk: Continuous real-time support for speakers and participants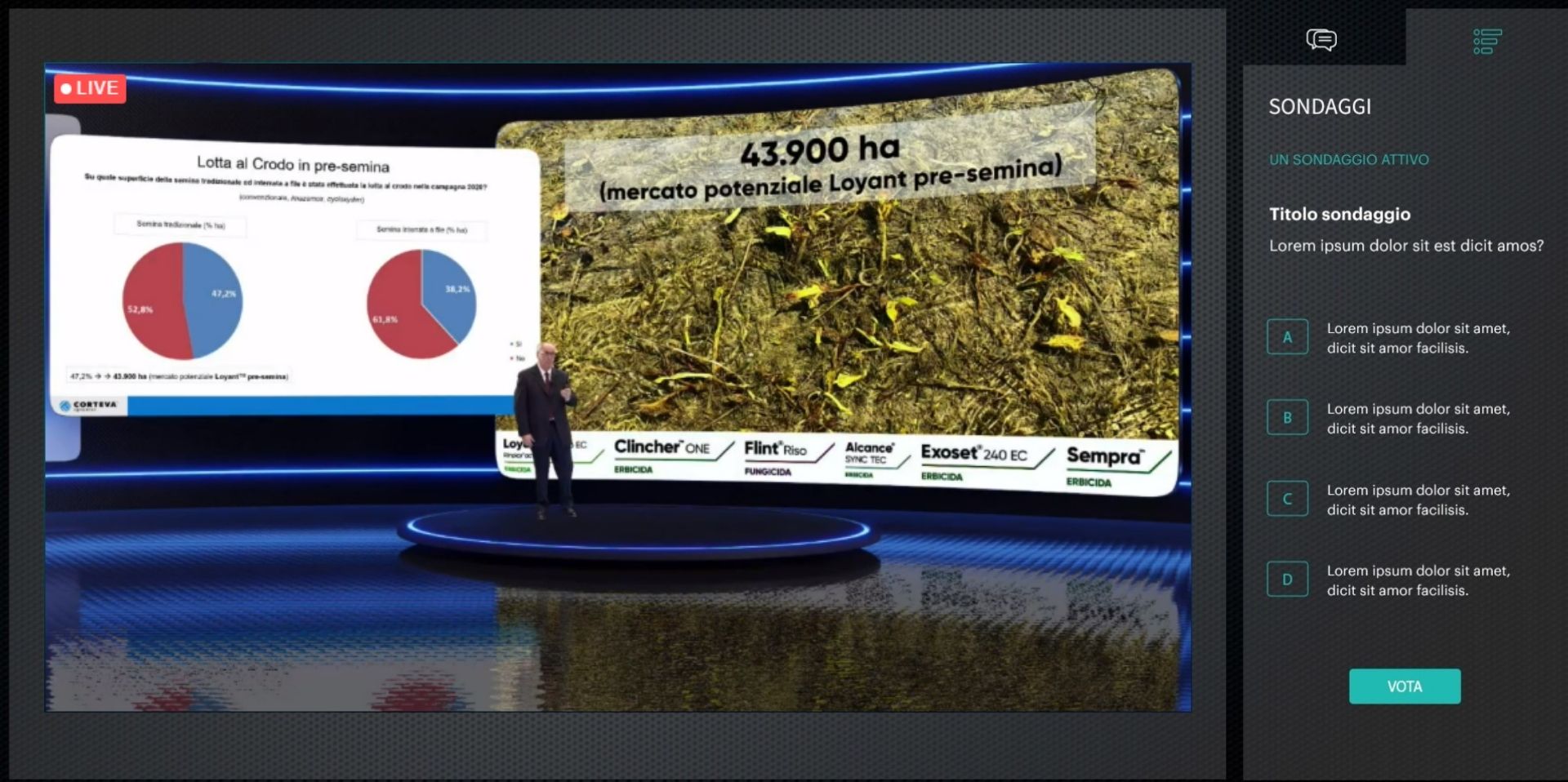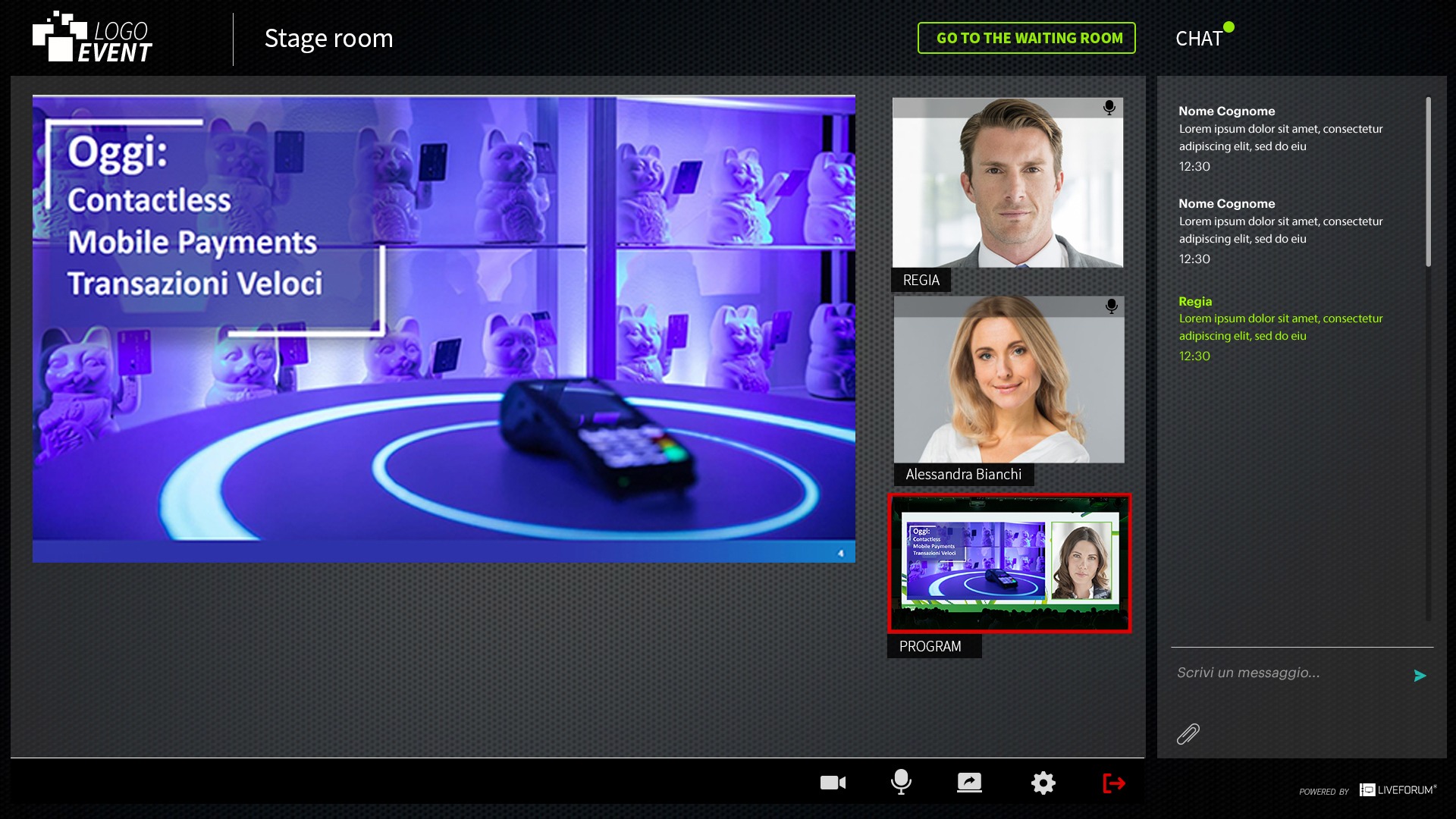 DIGITAL CONFERENCES TECHNOLOGY
Browser access: Browser-accessible platform, no need to download additional software or plug-ins
Multiscreen design: Platform developed in responsive HTML5, able to ensure accessibility from any type of device (PC, tablet, smartphone)
GDPR compatibility: Servers located in Europe, for full compatibility with GDPR regulations on user data protection
Security: Free or login-protected digital conference access, SSL security protocol and firewall
Fault Tolerance: Redundant server infrastructure, streaming and Web connectivity to ensure the highest level of continuity
China Relay: Broadband streaming access for Chinese users to overcome the structural limits of the "Great Firewall of China"